Emma Holmes (29), a woman from Leeds, UK, will think twice before posting a photo on social media. The mum of two proudly showed her "science experiment" on Twitter, but the users saw something completely different there.
"Science lesson in the garden," Emma wrote on Twitter. The woman had made so-called "elephant toothpaste". Named after the chemical reaction that occurs: a huge amount of foam that makes it look like a tube of elephant toothpaste. It experiment, for which you need hydrogen peroxide, yeast and detergent, among other things, is a classic among scientific experiments.
But when Emma put her successful test on social media, she was suddenly overloaded with reactions. The users on Twitter did not see toothpaste, but sex toys in the pink foam. "I have to have my eyes tested," it says, among other things. Or, "Are you making this with your kids?" And also: "There are dildos in your garden." Her post has since been shared more than 10,000 times.
"I honestly hadn't seen it myself," said the 29-year-old mother afterwards. "But now that everyone has appointed it, I cannot help myself."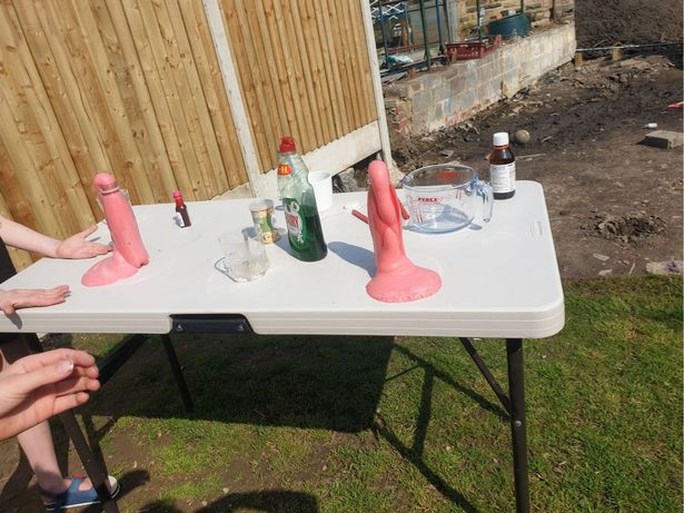 This is how sex toys are made: dildogigant takes you on a tour of their factory
What are the most popular sex toys? "It's a penguin in women"
Man cracks sex shop to grab lingerie and sex toys