The former F1 star wants to get rid of the stuff accumulated in the corners.
– When half a container of stuff was returned from the world, I thought where the hell were these hunts. I have no place to put these.
Former F1 driver Mika Salo came up with a solution to his problem. He auctioned off a lot of artifacts related to his career.
Auction on Helander's website has listed, among other things, Salo's old helmets, overalls and trophies. Some of them are "doubles," some are the only ones of their kind.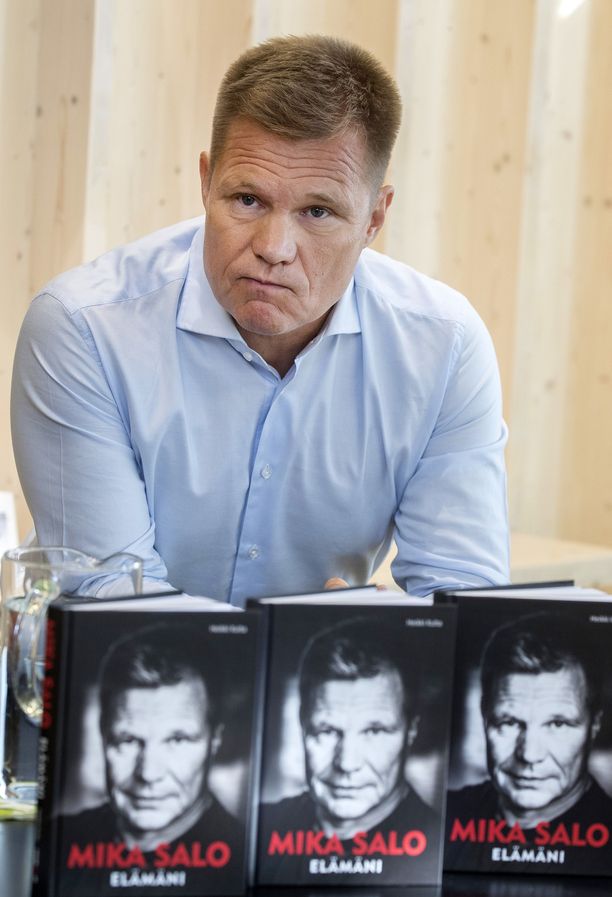 "No need to sell"
Salo says he decided to put the goods up for sale after the post office brought a huge shipment from the world.
– A little stuff had ended up everywhere. For friends, restaurants, the FIA ​​too. The umbrella organization returned items they had previously kept to themselves for accident investigations. Now they then returned a huge amount of stuff at once, Salo says.
Salo does not experience feelings when giving up the goods.
– I save myself those that are important to me. I have never been attached to any stuff, Salo says.
Of the items to be auctioned, the most expensive single item is arguably the steering wheel of an F1 car, the brain of the vehicle.
The 2002 steering wheel from Toyota incorporates state-of-the-art technology. The added value is that it is from Salo's last F1 racer.
Salo estimates the price of the steering wheel to be several tens of thousands of euros. With the winning bid of the moment, it is therefore pointless to speculate.
Especially when the Salon isn't forced to give up the wheel.
– I don't have to sell anything. I don't give away anything for free, Salo states.
To the Sports Museum?
F1 is a favorite sport for Finns. According to Salo, the Finnish Sports Museum has not yet been in contact with him.
– I could give something if they asked. Admittedly, that would not eliminate the problem. If the sports museum ever closed, the goods would then be returned to me.
Despite the auction, there is still a lot of stuff left on Salo's account. The man chuckles that he needs his own showroom for all his possessions accumulated over the course of his career.
So could Mika Salo's own title exhibition be seen in the future?
– I don't have enough enthusiasm for that, I have other jobs today. I should have once thought better about what I do with all this stuff, Salo laughs.
.